Welcome to DDi Solutions
As our title suggests we design and build custom computer software. We have a team of professional computer software, database and website developers who are dedicated to producing software and websites that performs to the high standards our clients demand.
Are you looking for a developer or development team that has the skills to deliver a solution for your particular requirements? Check out our Services and Portfolio pages to view a sample of what we can offer for you. If you like you can call or email to discuss your requirements with one of our experienced consultants. Feel free to try our Free Request Estimate page to get some confidential and obligation free information on the likely costs of your project.
DDi Solutions is based in Albury NSW but can deliver computer software world wide. We specialise in Microsoft Windows applications and web technologies.
DDi Solutions has designed and developed applications, databases and web sites for federal, state and local governments, multinational and national corporations, large, medium and small businesses and professionals such as doctors, academics and trades people.
DDi Solutions create custom software solutions that are stand alone applications or integrated with existing applications based on the requirements of our clients.
DDi Solutions is more than just a custom software development company; in fact we can manage your entire IT Support needs! Our other services include Windows Server administration, network and hardware support and domain and web hosting.
We specialise in these current technologies:
Programming Tools
Microsoft .NET (C#, VB)
Visual Basic (VB & VBA)
ASP.NET & Classic ASP
Web (XHTML, CSS, AJAX)
W3C Compliancy
Databases
Microsoft SQL Server 2000+
Microsoft Access 97+
Oracle 8i+
MySQL
Systems API
Sharepoint
ESRI ArcObjects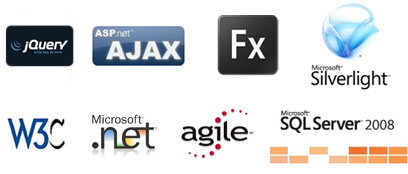 Contact Us
Please do not hesitate to contact us with any feedback or enquiries.

Featured Projects

Testimonials
Request Estimate
You can request a free no obligation estimate and provide us with sufficient information about your project and we will respond with our best ball park estimate for the cost of your project.
Partner Software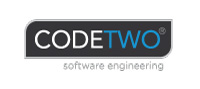 CodeTwo Exchange Rules
Acclaimed email signature, disclaimer and banner management applications for all versions of Microsoft Exchange Server. Thanks to a patent mechanism, CodeTwo Exchange Rules fix Exchange's native limitations, letting you insert email signatures beneath latest replies, display the signatures in users' Sent Items folders, and more. Highly scalable and efficient, but at the same time very user-friendly. The applications also allow for easy delegation of email signature management duties to non-IT users.